So some of you might find it a little hard to bulk up *mitch*, so im going to help you out a little. This is not mine I got it off the internet. !WARNING! Do not Lift weights if you are under 15 its bad for you! It can stunt your growth Alternatives are crunchs and push-ups.
REMEMBER IT TAKES TIME TO BULK UP!
How to Gain Weight and Bulk Up
by Anthony Ellis
The Skinny Guy's Muscle and Weight Gain Site
If you are thin and want to get bigger and gain weight, here's some "how to gain weight" information that I think you may be able to use.
There are several reasons why most people fail in their programs and don't gain weight:
Improper diet.
Most people are not eating enough protein and eating too many simple carbs and not eating a weight gain diet.
They are not stressing their muscles during each workout.
You don't have to kill yourself, but you must subject your body to out-of-the-ordinary stress each workout to grow muscle and to gain weight.Why Should You Workout?
There are many, many benefits to regular physical fitness. Benefits of exercising range from the obvious:
lower body weight
decreased risk of diseases
lower body fat
improved physical appearance
And the less known benefits:
reduced instances of depression
more positive self-esteem
better sleeping patterns
more energy & stamina
Read below for some highlights of why working out is so important and beneficial to everyone!
Strength Training helps increase your metabolism because muscle uses more calories to maintain itself than fat. So the more muscle you have, the more calories you'll burn every day, not just when you are exercising. For more information on this subject, click here to read a recently published article about the benefits of resistance training.
Your metabolism slows as you get older. This is primarily due to a decrease in muscle tissue. After the age of 30, your body gradually begins to lose it's muscle. If your activity level stays the same and the amount of calories you eat stay the same, you will still gain weight because your metabolism has slowed down. However, if you exercise with weights and do some type of aerobic activity on a regular basis, you probably won't notice much of a change in your metabolism as you age.
Strength Training helps your bones. Research has found that weight training can increase spinal bone mineral density by 13 percent in six months. So strength training is a powerful tool against osteoporosis.
You can lose 1 pound simply by cutting out 300 calories a day for one week and exercising for just 30 minutes just four times? And cutting out 300 calories a day is as simple as not buttering your roll/bread (just 3 Tbsp. of butter = 300 calories) or drinking two glasses of water instead of two cans of cola.
Exercise provides benefits not only for you physically but also for your mental well-being. Regular exercise has been linked to helping reduce depression.
Regardless of your body appearance, regular fitness helps improve your self-esteem.
Exercise can help you sleep better. People who exercise tend to fall asleep quicker and stay asleep longer.
Working out increases your anaerobic threshold. This allows you to work or exercise longer at a higher level.
Strength training prevents muscle loss. Dieting (reducing calories) tends to cause a loss in muscle. You can help avoid this by lifting weights while reducing your calorie intake. Strength training will help you preserve muscle, while also losing fat.
Exercise helps reduce some symptoms of menopause (like hot flashes, irregular sleep and irritability) and it helps lower the long-term risks of cardiovascular disease.
Regular exercise helps improve cholesterol levels. It helps decrease total cholesterol levels and increase "good" cholesterol levels.
Working out can provide caridopulmonary improvements. It helps decrease blood pressure and lower resting heart rate.
Leaner total body. Physical fitness increases your lean (fat-free) body percentage (and of course decrease your body fat percentage).So, the more muscles you build from strength training, the more calories you will burn (even at rest). Plus, building muscles will also help keep your metabolic rate constant. Without strength training, typically a person gradually loses about 5% of their metabolic rate every decade.
Reduced Risk Of Injury. All forms of exercise (but especially flexibility training exercises) help reduce the risk of injuries.
They lack consistency.
They do not stay focused throughout the entire 12-week period. If they don't see results immediately, they get discouraged and quit. You have got to stick with your plan to gain weight. No program will work for you if you are not consistent.
To gain weight and bulk up, you have to be willing to do whatever it takes, and work as hard as necessary and you have to be consistent. Your body responds to consistency. Sometimes it may get to the point of obsession, but it has to be that way for you to reach your goal.
Here's some basic how to gain weight information and things you should be doing to help you bulk up:
To gain weight you must eat more calories than your body burns off, so EAT MORE! The most important thing that I cannot over stress is that you need to eat to gain weight. You need to eat like you've never eaten before. (but not junk food like donuts and chips or candy). In other words, you need a weight gain diet.
Start eating six meals per day (space them out to about once every three hours). This is a weight gain diet used by those who know what they're doing.
Increase your protein intake and reduce your simple carbohydrate intake. Without protein your body cannot build new muscle.
Keep your workouts under one hour. Short and intense!
Concentrate on free weight exercises that work the large muscle groups. The best weight training exercises for building mass are the simple ones. For mass, stick with compound free weight exercises like squats, deadlifts, bench presses, barbell rows, pull ups and bar dips.
Use heavy weights and low reps, rest 3 minutes between each set.
Do only 2-3 exercises per body part.
Split your workout. Since you have a very high metabolism like me, you need to train with more intensity, but less frequently.
Day 1: Chest, shoulders and triceps GREEN when to work out RED when to rest.
Day 2: Rest Day 3: Back, and Bicep
Day 4: Rest
Day 5: Legs and abs
Day 6: Rest
Day 7: Rest
Increase you water intake. A good formula for this is to multiply your bodyweight by .66 to get the required number of ounces per day.
Protein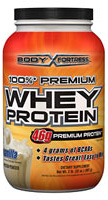 You should consume (1) scope (33 g) daily Even on your resting days. Serious athletes like (ME) consume (1-2) scoops immediately after your workout "FOR ADULTS" ONLY! I have taken Whey when I was 17 so I dont think is should hurt a minor.
Creatine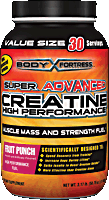 Let me start by saying that creatine is a type off steriod. It is no means by harmful, it does have side effects.
Please do not take this product and consume it if you are 16 and under. Read the directions on the back creatine and whey are sold in ther store if you do not want to go out and buy these. The alternative is eat heavy foods like pasta,chicken all lot off meats. Do not take creatine over a long period off time. It only should be taken up to 2-weeks nothing more than that over 2 weeks can result into serious issues.
Wait about 2 months then start back on creatine again for only 2-weeks and rotate. You would be better by just taking Whey Protein.